Analyzing, improving, scaling-up and promoting of the 'Jove Valor' (young People with Value) good practice within Europe.

YoPeVa aims to achieve innovative methodology on youth employment and provide evidence on which programs are best suited to break the constraints faced by the most vulnerable and disadvantaged individuals in the labour market. The project will be implemented in European framework, supported by the Erasmus+ Program of the European Union.
Check YoPeVa's brochure to learn all about the project!
Click here or on the brochure to download the whole brochure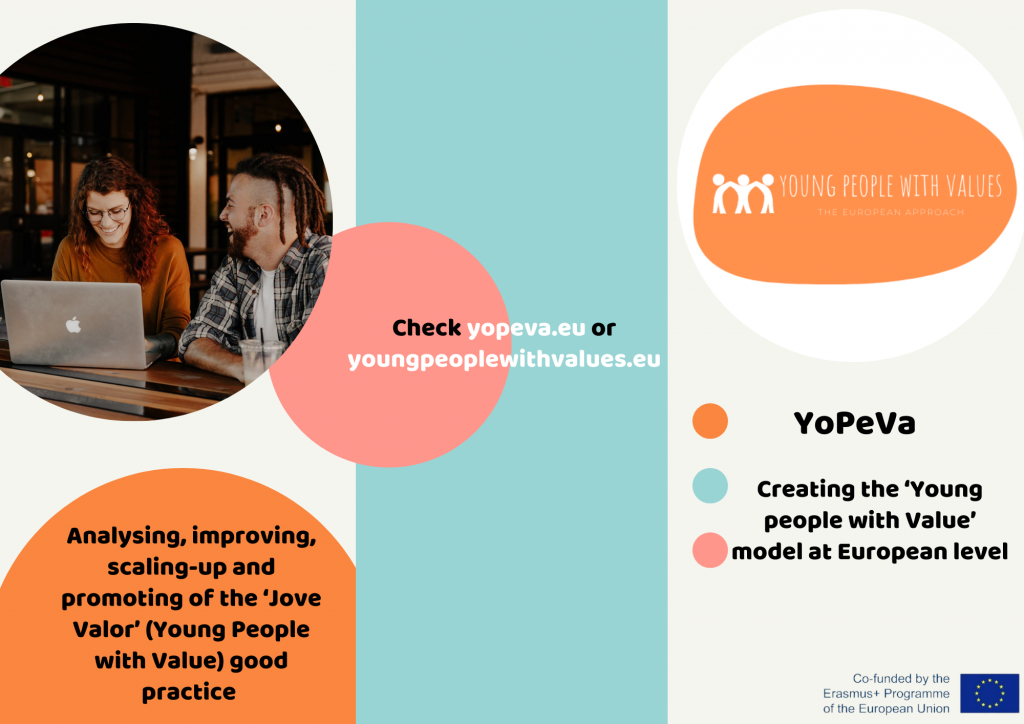 Interested in our International Intermediate Event? It has already been held on the 27th of January online, but you can watch it back! The event included stakeholders who can make a difference in Europe to tackle youth unemployment and this topic was thoroughly discussed. Also, the (future) results of the YoPeVa project related to this project's subject were discussed and there was attention paid to the impact of YoPeVa. You can watch the whole International Intermediate Event here and read the press release (in Romanian) here.